Tusk36's
Gl

bal News Links
Alternative and Foreign News In English
WEBTV
NEWS ROOM 1
AFGHANISTAN & MIDDLE EAST
Israel & Palestine
India & Pakistan
---

When I originally built the GNL web site, I had intended for all links to sites
off of GNL to open in a new window, so the surfer could simply close the window of the news site being viewed and still remain at GNL to pick another link.
This format dose not work with WEBTV.
I have reconfigured a mirrored set of pages to be compatible with WEBTV.
When you click on a link in the WEBTV area, you will be taken off of GNL.
PLEASE USE YOUR BACK and RECENT BUTTONS to return.
I am sure there are still a few bugs. please let me know when you encounter one.
If somehow you find yourself on a page that the links do not work, please return to the GNL HOME PAGE and follow the links for WEBTV.

NEWS FROM AFGHANISTAN AND
SURROUNDING NATIONS
AFGHANISTAN

TURKMENISTAN

IRAN

PAKISTAN

TAJIKISTAN

CHINA
INDIA
ANOTHER MIDDLE EAST HOT SPOT


ISRAEL

&

PALESTINE



C. I. A. Map
And Statistics
ISRAEL


C. I. A. Map
And Statistics
GAZA STRIP


C. I. A. Map
And Statistics
WEST BANK


Palestine Israel
Journal


junity.org


UnitedJerusalem.com


nimn.org


Gush-Shalom.org


The Jerusalem Times


The Jerusalem Post


The Hebron Homepage


DEBKAfile


The Ha'aretz Daily


The Palestine Daily


Palestinian Media Watch


The Palestine Times


Islamic Assc.
For Palestine


The Jerusalem Report


The Palestine
Chronical


ISRANEWS


Virtual Jerusalem


Palestine News Agency


Tzemach
News Service


The Palestinian
Return Center

LEBANON

KUWAIT

KAZAKSTAN

UZBEKISTAN

QATAR

OMAN

BAHRAIN

EGYPT

JORDAN

THE NEXT TARGET
OF THE USA ?

IRAQ

KYRGYZSTAN

UNITED ARAB
EMIRATES

SAUDI ARABIA

YEMEN
OTHER NATIONS TO KEEP
A CLOSE WATCH ON
IN NEWS ROOM 2
Alternative News Links


N ewsW orldO rder INFORMATION WAR LINKS


ARE NOW LOCATED IN THE WAR ROOM

WAR ROOM ALTERNATIVE NEWS LINKS

EXIT TO
NEWS ROOM 2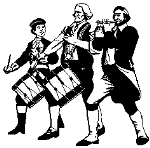 RESTORE THE REPUBLIC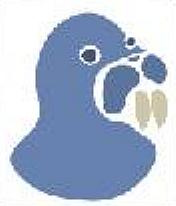 tusk36


FastCounter by bCentral